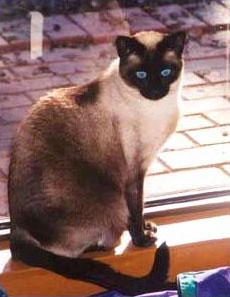 Tessie is a great favourite of my granddaughter Abby... she just loves her.
Whenever Abby comes to sleep over at Grans... Tessie follows her around most of the time and is usually tucked up in bed with her at night.
I think Tess is a very good example of a true apple head female siamese... and is so like the first Tessie I had almost 40 years ago. I am so blessed to have her....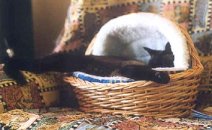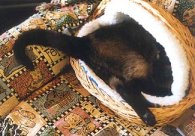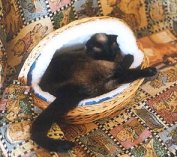 This is a humourous example of how big our cats can get. Here is Tessie trying to fit her big bulk into the cat basket. She was *quite* determined! hehe