Lilah is a beautiful Blue Point. She is an offspring from Misty and Thomas. A most affectionate girl with all the confidence in the world.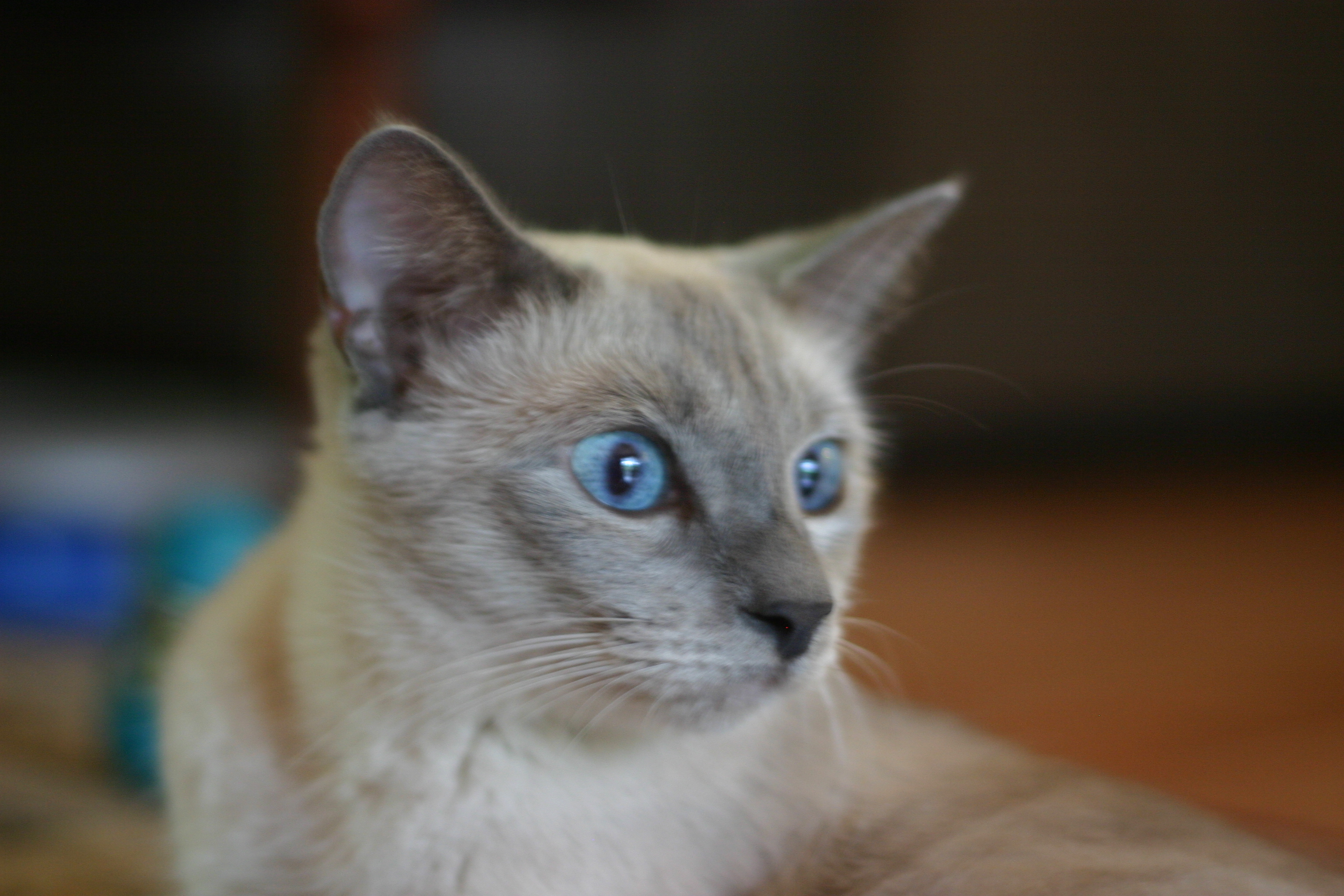 Currently Lilah has a litter of eight of which all but one small Seal Point girl are spoken for. This litter were born on the 25th of January. The next two photo's are of the Seal Point girl that is still available.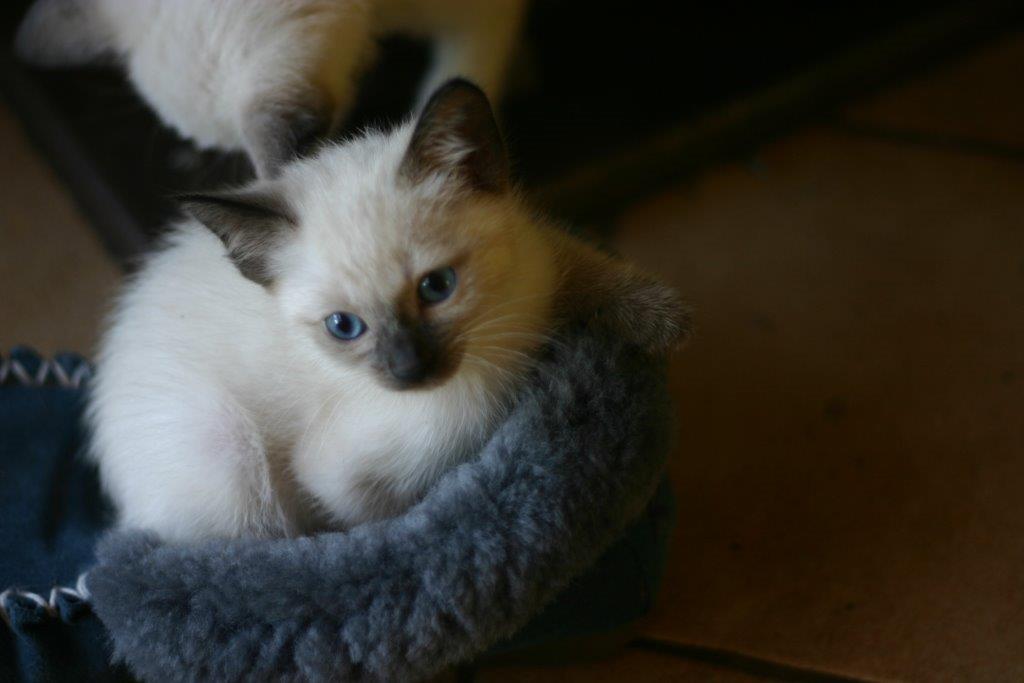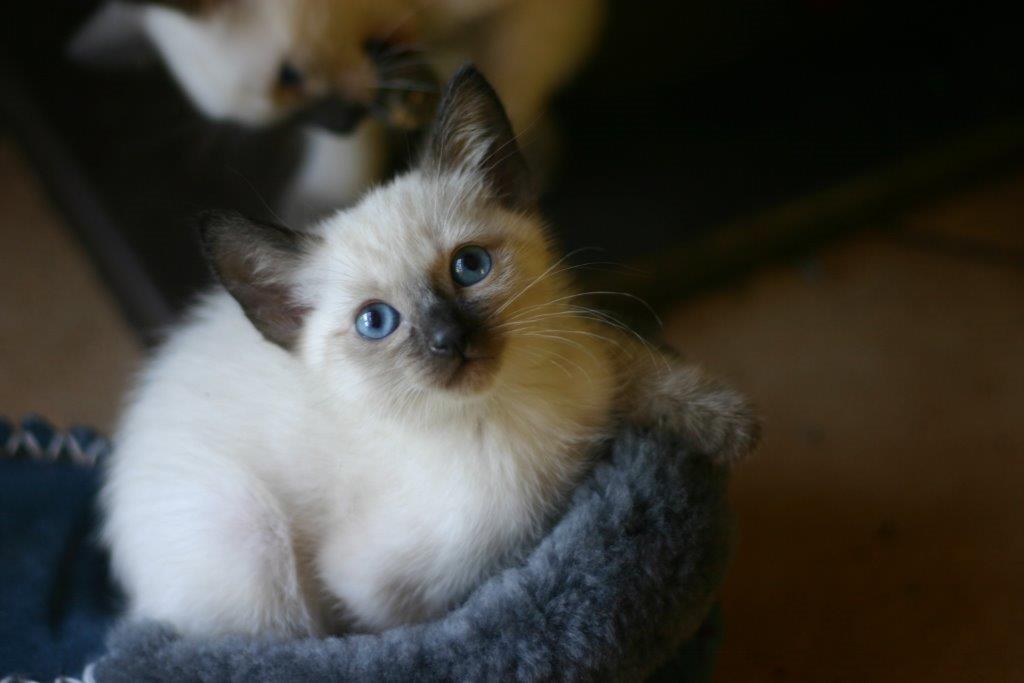 The final two photo's are of Lilah and her current litter.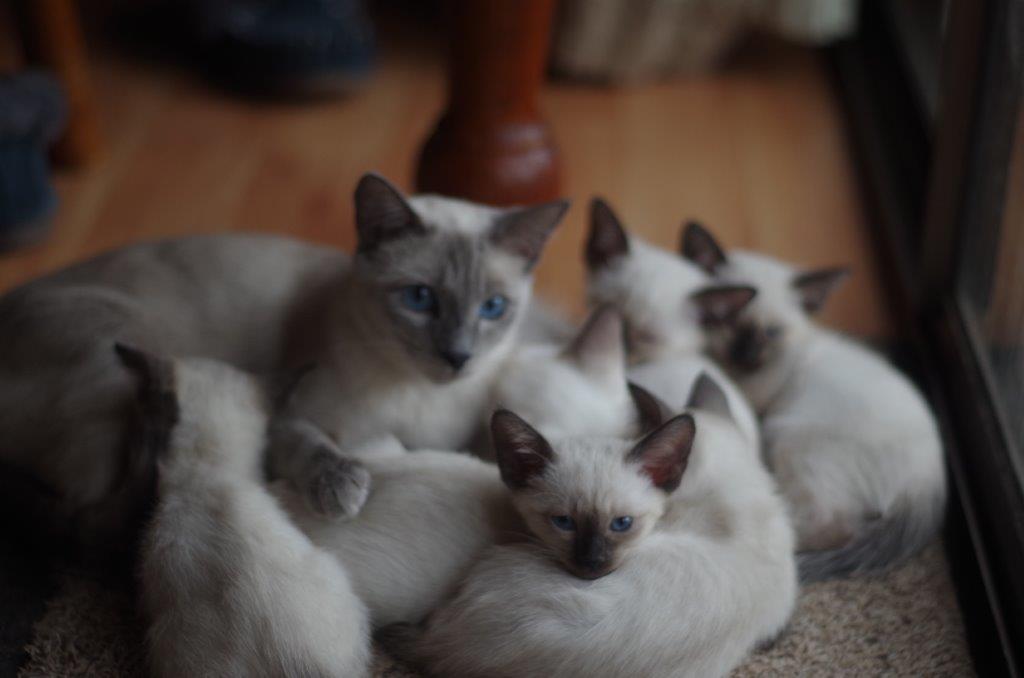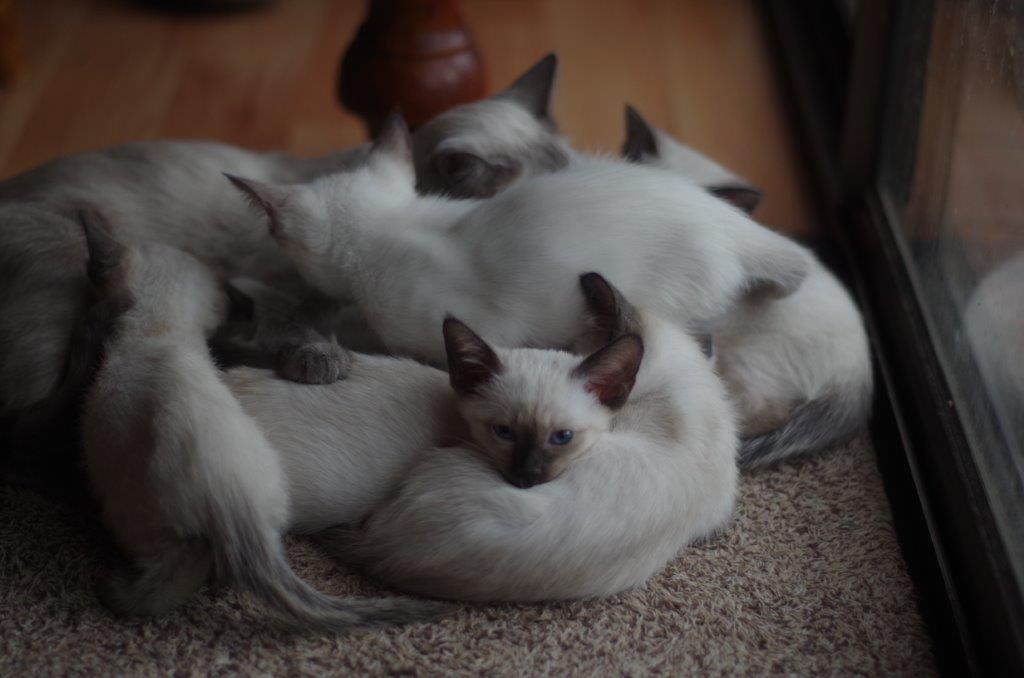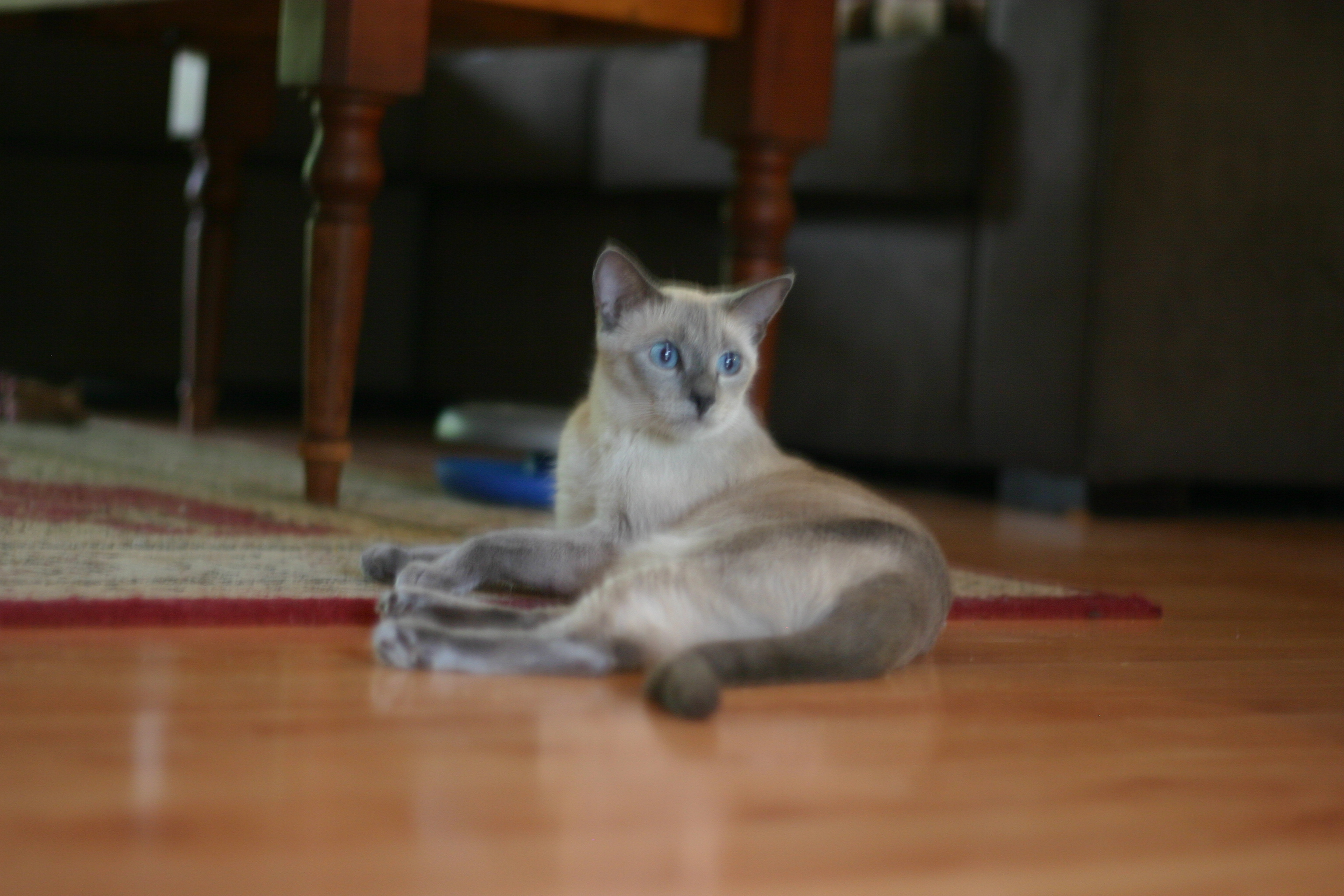 Lilah trying to relax inbetween kitten feeding.